Do you know how big eSports has become today?
According to GroupM, the world's leading media investment company, the gaming market worldwide was valued at $151.55 billion in 2019 and grew by 20% to $179.7 billion in 2020 despite of the global pandemic.
There is an estimated 495 million global audience for eSports or organized forms of competitive game played in tournaments and leagues. In the Philippines alone, there is already 43 million eSports enthusiasts. That's why it is not surprising that Filipino gamers has dominated some international online gaming competition in recent years. In just a span of four months, Team Philippines was declared as champions in the Mobile Legends: Bang Bang M2 World Championship last January 2021 and in the Regional Championship of the FIBA Esports in April.
Indeed, Filipino talents reaching greater heights in the eSports global arena is seen with the latest string of wins of local gamers. However, despite the promise and potential that is evident in the industry, the maturity of eSports in the country is still far from the rest of the world due to some factors: (1) There is still a stigma and cultural acceptance that gaming is not sports and being a professional gamer is not a career; 2) there is a lack of inclusivity and diversity due low discoverability because not everyone have the resources and the space to play and be seen; and (3) there is lack of official and organized spaces to practice or a one stop shop that would advocate and create an organized movement for the community.
Kalaro: The Super App and the Man behind the technology
The good news is that there is a new-generation eSports digital platform created by Pinoys for the Filipino gaming community. Living up to its name, Kalaro can be every gamer's partner as it understands the potential of the industry and how a gamer could actually benefit and level up the quality of their life if they are guided by a whole community who would rally for him/ her to win.
Kalaro can be considered as the super app that save the Philippine eSports industry. Born out of the desire to uplift every gamer, it aims to gather the whole community to come together and nurture or groom gamers to be the best that they can be by providing them opportunities to learn and grow together and leveraging the power of technology.
At the helm of Kalaro is Founder and CEO Jun D. Lasco, a technopreneur and software architect who has work as a top executive of international and regional enterprises over the past 30 years. He is considered to have led an Ayala group company to become the fastest growing tech company in the Philippines in 2010. Aside from that, he was the director for the Japan Business Group of Fujitsu Philippines' IT export arm. And now, he has created a start-up that is the only integrated eSports digital platform for the Asian region.
How Kalaro can help Pinoy gamers
There are a lot of benefits that Filipino eSports enthusiasts can get from Kalaro. Here are the core features of the gaming platform that every fun-loving gamer can enjoy when they access the app: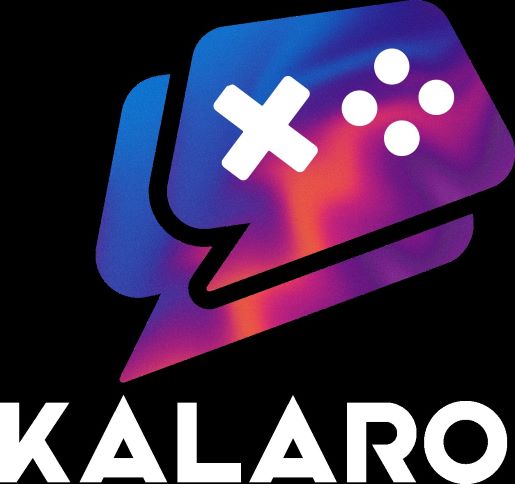 Tournament Management – Kalaro is aware of the challenges of organizing online game tournaments which demands so much time and effort in planning, monitoring and staging of the event. Now, with just a few clicks on the app, one can take charge of bracketing and promotion of multiple tournaments. Managing and scaling eSports competition anytime anywhere has never been this easy. For gamers, they can join in active tournaments with ease and this can serve as their training ground to practice and improve their skills to prepare for more competitive and bigger tournaments in the future.
Brand Integration – For brands who believe in the potential of the eSports industry, Kalaro can be their platform to combine monetization and activation of their campaign at the same time. They have the opportunity to organically tap the gaming community who are known to be support products and services who sponsors eSports events. Gamers and tournament operators can also start building network through Kalaro.
In-app Social Media and Content Browsing – Be able to connect with fellow gamers and learn from each other through real-time gaming interaction and eSports networking. While staying at home, you can widen your network and hone your craft at the same time. There is a bigger chance of discoverability since this will also serve as sort of a social media platform of the gaming community. Plus! There is an in-app currency made up of gems for cashless transactions and better gaming experience.
In-app Advocacy – Kalaro is not just all about gaming. It also promotes work-life balance while driving eSports and public sustainability. As it aims to enhance the culture of acceptance of gaming in the country, one of its other goals is to also see gamers to gain discipline needed to be recognized as true athletes in the world of eSports. When these things are achieved, more companies will realize the value of using eSports as a teambuilding initiative to develop camaraderie, schools will accept online games as part of their curriculum like in other countries and the government to further support the eSports industry.
These are just some of the many values one can get from Kalaro. Explore and discover more benefits for you by creating your free account now. Reaching your full potential as a gamer is now made possible and this can be your key to a better future as you play the games you love and earn a living at the same time.
Kalaro believes that the eSports industry can serve as a lifeline to many Pinoy gamers who can now connect and complete with gamers overseas. As Kalaro take bigger steps to reach out every eSports enthusiast in the country, its thrust is to also have the whole of Asia use the platform. And who knows, the rest of the world as well.
With Kalaro, we play as one!
*Kalaro has an ongoing promotion where they are giving away up to 5 million Kalaro gems to lucky app users. Everyone can still join. All they have to do is to create a free account now and start discovering the many valuable features of the super app.
Visit www.kalaro.net and sign up now. You can also get more information from the official Kalaro social media accounts: www.facebook.com/OfficialKalaro, www.twitter.com/OfficialKalaro, www.instagram.com/OfficialKalaro and www.youtube.com/c/kalaro.